In this guide, I will guide you through how to repay Zenka loan with ease in 2023. Loaning apps in Kenya, including Zenka have been steadily growing with more and more Kenyans running to them to get them through tough financial situations. These loans look at your credit history in order to gauge your loan limit.
Zenka, also a credit loan app in Kenya, utilizes this credit history to know how much you qualify for. They also look at how you pay Zenka loans given to you in the past, to see if they can increase your loan limit, or reduce it. Therefore, paying your Zenka loan on time is a good way of increasing your loan limit and ensuring that you are able to qualify for more loans in future.
Also read:
Zenka has made it simple for its users to pay their Zenka loans via either the MPesa or the Zenka mobile application. I will take you through the various steps below.
How To pay Zenka loan
Repay Zenka Loan Via Zenka App
To repay Zenka loan back debt via the Zenka app:
On your smartphone, open the app menu and look for the Zenka application you installed.
Open the application and sign in to your account using your pin.
Click on the "Repay" option and enter the loan amount you want to repay.
Wait for the MPesa pin request to pop up and key in your MPesa account PIN.
You will receive a message from Zenka confirming that the process was successful.
Pay Zenka Loan Via Zenka Paybill Number
To repay Zenka loan via Zenka Paybill number:
Access your Mpesa menu through your Tool Kit.
Click on Lipa an Mpesa.
Enter Zenka Paybill number 979988 as the business number.
Enter the phone number of the account you want to repay your Zenka loan for as the account number.
Enter your pin and confirm the details to complete the process.
You will receive a message from both Zenka and Mpesa confirming that the transaction was complete.
Note: when you successfully apply for a loan on Zenka and receive it, you have 61 days to repay Zenka loan through any of the methods I have provided above. This loan will be paid in two instalments, where the first payment instalment of the debt is paid after 30 days(A month) after borrowing, and then the next loan is paid after the next 31 days. For example, if you took a loan on the 1st of April 2023, your first instalment will be on the 31st of April, and then the final instalment will be on 30 May[1].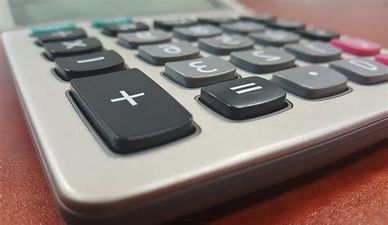 Also remember when paying, there is an interest rate of between 9% – 39% depending on the loan amount taken. This is charged on the principal amount taken. So don't be alarmed when the amount you will be paying back is greater than the amount of money you were given when you took the loan. To know more, read the Terms and conditions of Zenka which can be found on their website, whose link I have provided in the reference section.
Zenka Customer Care Contacts:
Zenka Helpdesk Phone number : +254 (0) 207650878
Email Zenka Customer Care: [email protected]
Contact Zenka through their Facebook Page: @Zenka Kenya
In case of any problems, comment in the comment section and I will be happy to help. Also, subscribe to my blog to support me by growing my following, and share my content with your family and friends to help me reach a greater audience. Good News, my blog is also on Google News, follow me there to get up-to-date Tech news every day.
Reference: