During the campaign period in Kenya this year, our President, Honourable Dr William Samoei Ruto promised Kenyans that when elected president, he will put in place a Hustler fund that will be made available to Kenya at a very cheap interest rate. This has come true today after honourable the president of Kenya, Doctor William Ruto has just launched this hustler fund. This will be made to all Kenyans.
In this article, I will take you through how you can gain access to the hustler fund and what is the most important this you need to know while registering for this Hustler fund project in Kenya.
Also, read;
PakaKumi – Review, How To Register And Pakakumi Tricks 2022
Amount You Can Borrow From The Fund
The minimum amount you can borrow from the Hustler fund is Ksh. 500 while the maximum amount you can get access to is Ksh. 50,000.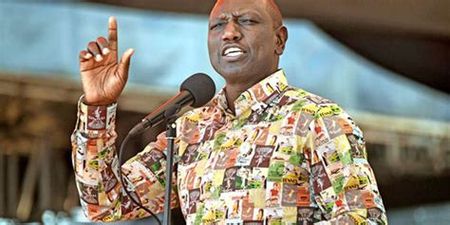 Who can apply for Hustler Fund
Any Kenyan can apply and get the fund as long as they are over 18 years of age. The government target that the fund will be able to service 8 million Kenyans.
Requirement for Hustler Fund Application
To apply for the fund, all you need is a phone, your Identity card, and a good track record. You will be able to apply for this fund through a USSD code that I will provide later in this article or an application that you can be able to install on your smartphone and make an application.
You have to have a registered sim card, but your Simcard has to be active for more than 90 days or 3 months for you to qualify for the loan
Interest Rate for Hustler Fund
The interest rate for the fund is really low. Unlike banks which give you loans as high as 13%, the hustler fund only adds an interest rate of 0.002% over the day., which is really low right?
For example, if you borrow Ksh. 500 from the fund, and after 14 days, you will pay back 501 and some cents. Just to show you how low this is, in a year, the hustler fund only accumulates 8% profit, so if you take 1000, it means you will pay Ksh. 1080 after a year.
Is the fund worth it?
In my opinion, the hustler fund is a really good opportunity for serious Kenyans who want to improve their financial lives economically. If you have a business that you are running, and you really need to grow your business, this is a really good place to start and grow your money, with very low-interest rates. Before you take this loan, sit down and make a plan on how you want this money to work for you and make your business successful.
Don't take this loan if your plan is going to spend it on partying, you will reduce your credit score when the day for repayment comes.
How To Apply For Hustler Fund
To apply for the hustler fund;
Open your phone dialer application.
Dial *254# and call.
You will be asked if you accept the terms and conditions. Accept them to proceed.
Finish the following steps which are provided.
You will receive an SMS with the limit you can get, and if your registration was successful or not. If your registration was unsuccessful, you will also be notified.
Important Tip:

If you get a message using your Safaricom line when you dial the code telling you to try later, use your Airtel line to daily the same code. Airtel is faster and you will be registered much faster. Ensure that you have registered for airtel money before using airtel
What If You Are Listed On CRB?
If you are listed on CRB, don't worry, hustler fund gives you a new chance to improve your credit score. The fund will not discriminate against those who are listed on the CRB. You will be given a certain amount and the amount you can receive will improve or be higher as long as you pay your loan on time.
If this article was useful, subscribe to my blog and leave a comment.
Also, read;